Pyxis LFO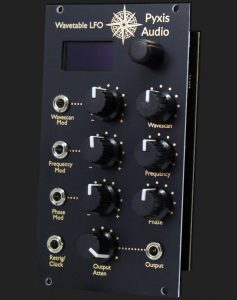 The Pyxis Wavetable LFO is a Eurorack module built around a 32 bit ARM microcontroller, rather than more traditional analogue technology. This means that it is able to offer a far more flexible take on modulation than most current Eurorack LFO modules, rivalling the capabilities of even some modern software virtual instruments.

The heart of the module is a wavetable scanning oscillator; this allows for smooth "crossfade" between a sequence of four waveforms, allowing an unparalleled number of wave shapes. With user definable waveform sequences, complete control over ordering, phase, and repetition, this is a massively flexible module.
Features
Wavetable scan between sequences of up to four waveforms; define custom wavetables from 9 waveforms, with control over multiplier and phase of each entry in the table; the picture below shows such a sequence: The animation below shows the effect of scanning through the resulting wavetable:
Three switchable frequency ranges:
0-1 Hz
0-10 Hz
0-100 Hz
Voltage control over wavescan, frequency, phase.
Attenuverters on all voltage control inputs; complete control over the effect of incoming control signals.
Retrigger and/or clock input; quantise the LFO output to either an external or internal clock source, for tempo synced modulation effects. Retrigger allows the module to act as an envelope generator.
OLED screen provides intuitive visual feedback on the current state of the oscillator.
High performance ARM microcontroller; hardware floating point DSP, 22khz sample rate, 12 bit ADC/DAC resolution.
Tech Specs
14HP wide
25mm deep (measured from front of faceplate to top of tallest component on the back).
Requires 25mA on the -12v rail, 75mA on the +12V rail. No 5V rail used.
Images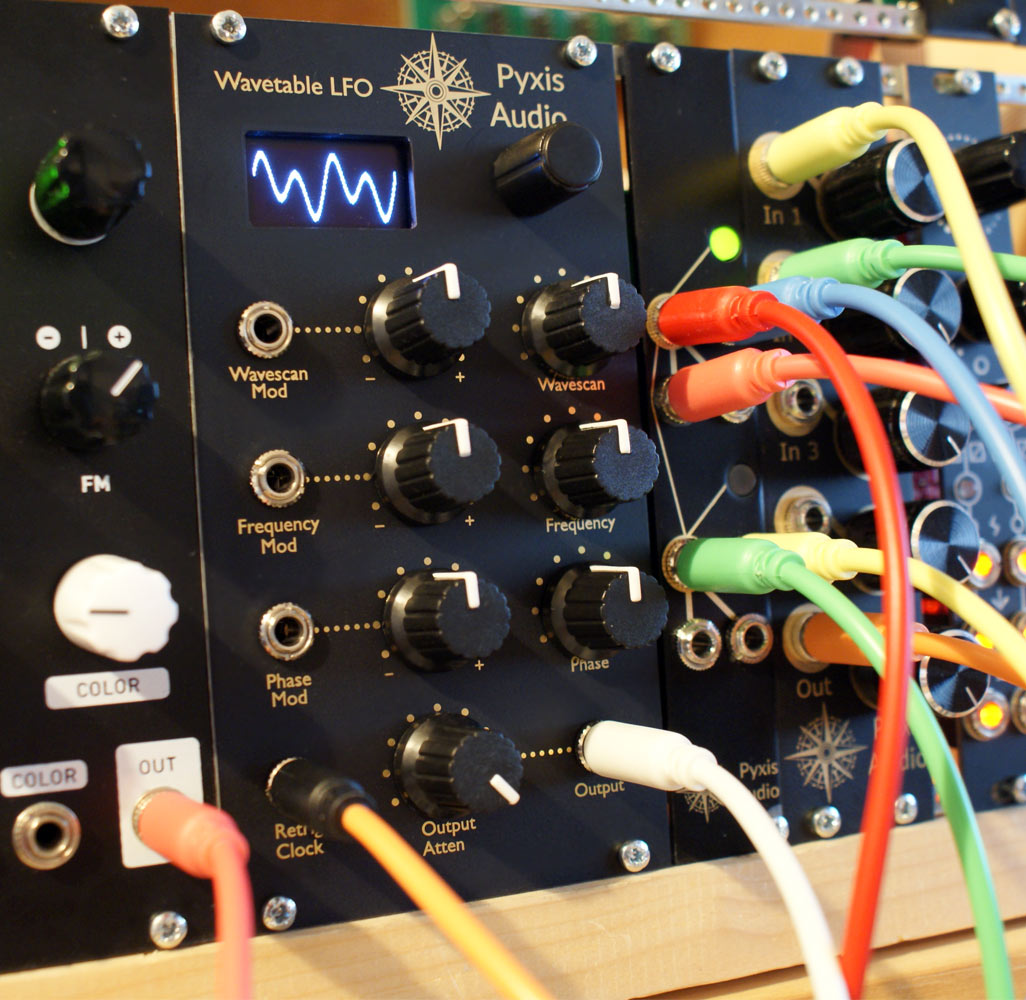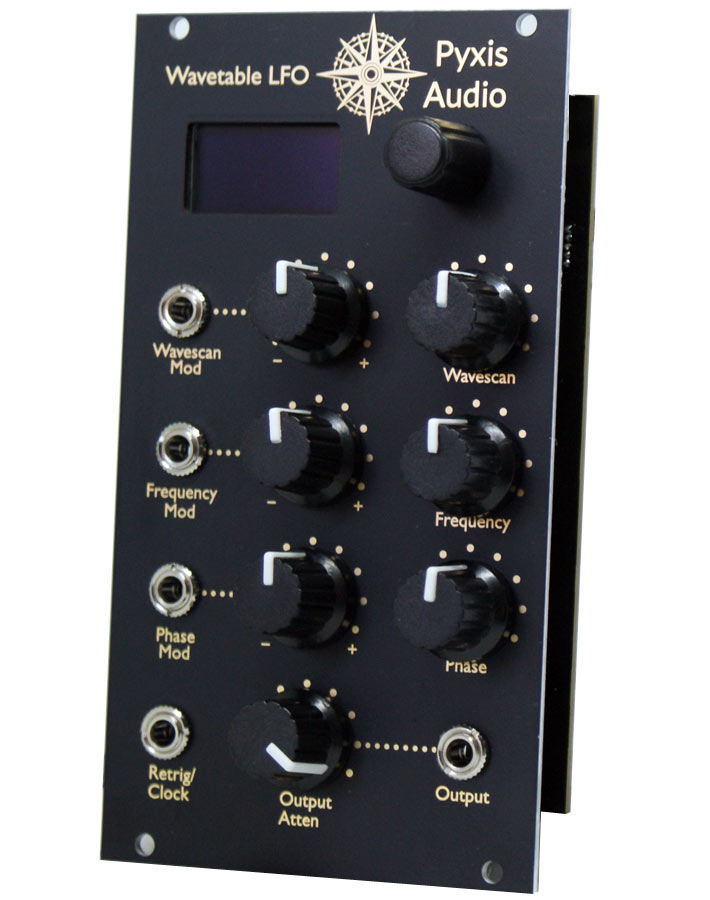 Pyxis Wavetable LFO Manual
The user manual for the Wavetable LFO is available for download here.